Build Your Own Quote
With build your own quote you can browse our website building a shopping list which you can view or print complete with your details.
Your quote will be given a unique reference number. Our sales team will be able to review the quotation on presentation of this number.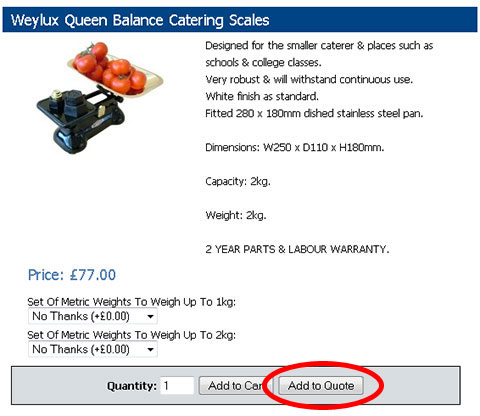 After adding an item you will then see a summary of the items currently on the quote (see below) where you can change the quantities, choose to continue building your quote or click 'Finalise Quotation'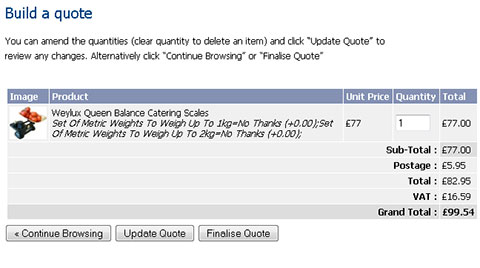 You can amend the quantities (clear quantity to delete an item) and click 'Update Quote' to review any changes. Alternatively click 'Continue Browsing' or 'Finalise Quote'
If you choose continue browsing you will be taken back to our homepage. Where you will now see a summary of your quotation on screen on the right hand side of your screen.
You can continue to add another product or when ready click the link 'Click here to review or finalise your quotation.'
Please enter your details and 'Submit'. You will then be able to view and print a copy of your completed quotation.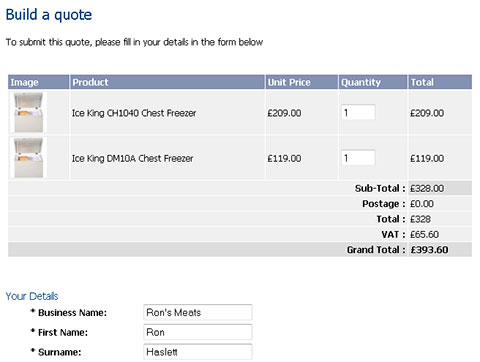 Many thanks. Your quote has been submitted - should you need any further assistance then please do not hesitate to contact us or call 01229 480001 where one of our knowledgeable sales team will be very happy to help.
All quotations and orders are subject to Caterkwik's full terms & conditions available here