Dishwashers
Top quality Commercial Dishwashers from Cater-Wash, Electrolux Professional, Hobart, Hobart Bar Aid & Hobart Ecomax.

Our Cater-Wash machines have been produced to the highest levels of quality since 1970 using only the most reliable mechanical components available, with no need for printed circuit boards. Manufactured from high grade AISI 304 & featuring double skinned doors to lower the noise & retain the heat, all Cater-Wash commercial dishwashers are fitted with a breaktank which provides a fully KIWA approved air gap.

Additionally, primary & secondary filtration systems mean longer lasting water quality & improved performance, thermal lockout technology, automatic rinse aid & detergent pumps fitted as standard.

Why choose CaterWash

CaterWash Customer Testimonies

Electrolux commercial dishwashers offer incredible quality and value. The Electrolux Professional range of commercial dishwashers are perfect for demanding applications - boasting high performance, extremely low running costs and a reputation for reliabilty. Caterkwik will not be beaten on price for any Electrolux Professional commercial dishwasher.


Hobart commercial dishwashers boast a hard earned reputation many of you will be aware of. Their reputation for quality & reliability is widely known. The Hobart Ecomax range of commercial dishwashers are built to a high specification with hygiene, efficiency & ease of use in mind. Internal detergent & rinse aid dosing equipment, rinse pumps, air gaps & thermostop rinse control included as standard.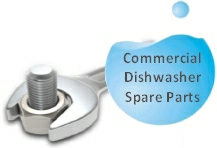 Recently viewed items