Keep your laundry fresh for hours
The Cater-Wash large capacity washing machine; designed to make your life easier.
This A++ rated washing machine boasts a market leading 18kg capacity so you can do more washing in less loads.
But size isn't everything and the CK8518 is packed with features that make your life easier.
To introduce just three..
---
"Extended Tumble" and "Delay Start"- meaning the washing machine will start and finish conveniently around your busy lifestyle.
---
Extended tumble: Once the cycle has finished the machine will gently tumble your laundry in the drum to keep it fresh and prevent creases setting in.
---
Delay start:  Easy to use and super convenient. Program the washing machine to start up to 24 hours later and time the wash to finish when you're ready to unload the machine.
---
Enhanced Pre-Wash. This washing machine also features an enhanced Pre-Wash for really dirty loads requiring a more extensive cleaning. Many washing machines don't allow the addition of detergent to the pre wash but with no such restrictions here, the Pre-Wash is an immediate and effective pre-soak,  boosting the performance of the wash.
---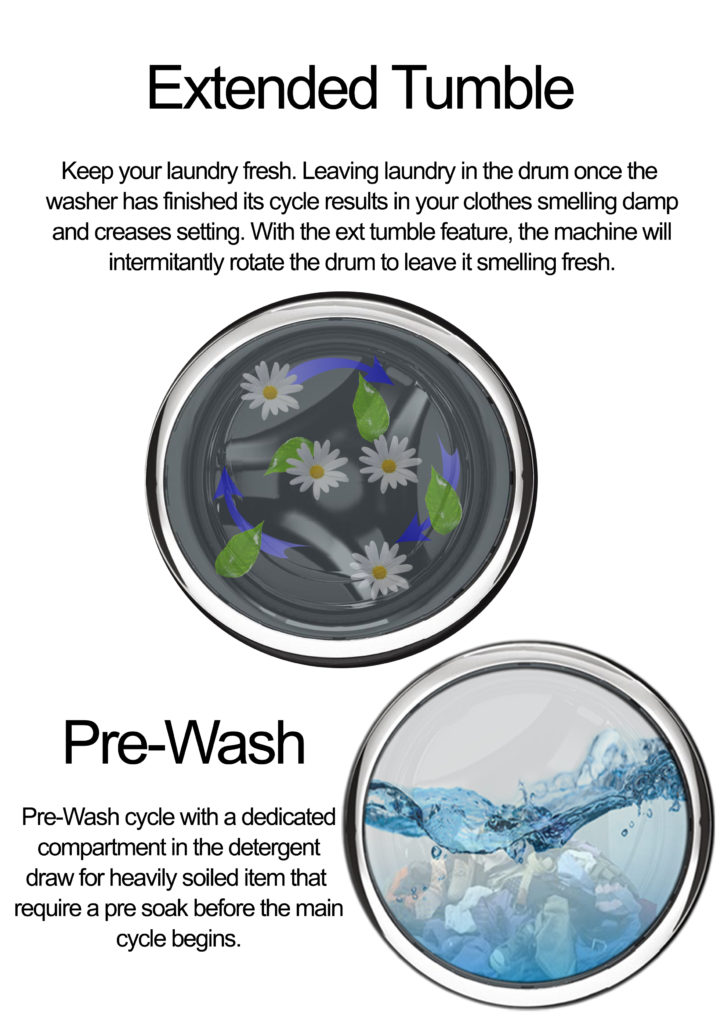 Tags: 18kg washing machine, Algernon Scraggings, anti-crease large washing machine, delay wash, extended tumble, large capacity washing machine, large washing machine, pre wash washing machine