July 19th, 2018

With National Fishing Month coming out later in July, we thought it best to reel in some products that will help you with some of those delicious catches.
Click here to find an event near you to make sure you don't miss out!
You can read more about this wonderful sport here.
Here you can find a great selection of products to help with storing fish, preparing fish and of course, cooking fish.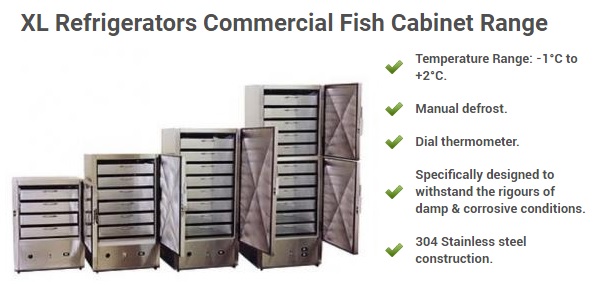 We have suggested commercial catering equipment from big names like Parry, Lincat, Gram, Blizzard, Foster, Williams and the newly added XL range of fish cabinets! Plus many, many more to dip your line into.