CaterKwik is proud to promote National Butchers Week and highlight some of our favourite, essential products used in the field.
You can find brands such as Cater-Prep, Williams, Igloo, Sammic & Inomak.
In the spotlight again is the Cater-Prep CK0555 light duty electric meat grinder & the CK0853A heavy duty mincer 32 meat grinder.
Create delicious minced meat, homemade burgers, pates, homemade sausages (with our sausage stuffer attachment) and much more!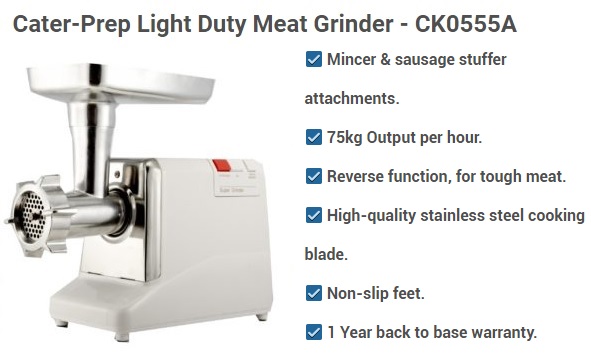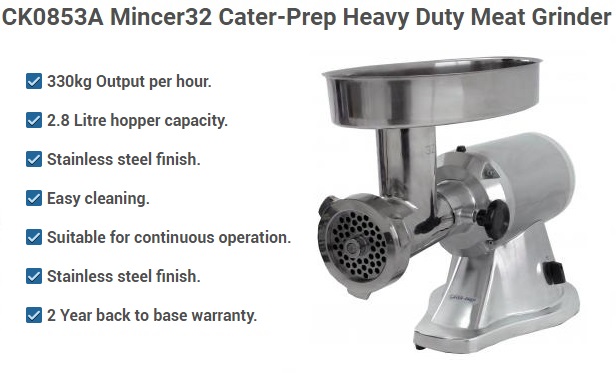 In the unlikely event that the amazing value offered by the Cater-Prep machines does not meet your meat grinding requirements then check the full line-up of commercial meat mincers, from light to heavy duty grinders.
Our huge range means we can provide the right meat mincer for every application and establishment-  butchers, restaurants, commercial kitchens, burger parlours & more.
Tags: butchers, butchers equipment, cater-prep, commercial food mincer, commercial meat fridges, commercial meat mincer, commercial meat refrigerators, food grinder, meat grinder, meat mincer, meaty meat mincing, mincer 32, national butchers week, Percy Scroggington, sausage stuffer