Visit Us at Pub 17 Show. 7th & 8th February 2017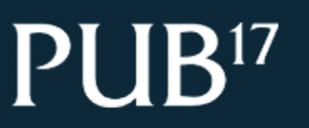 We'd like to invite customers old and new to drop in and meet us at PUB 17, Olympia, London*.
We've a selection of our best selling key lines of commercial catering equipment on display and our brochure packed full of them.
The only show dedicated to the UK pub industry is running on the 7th & 8th of February.
It's free to attend* features over 200 exhibitors and boasts of 20+ free seminars from over 50 expert industry speakers.
PUB17 THEATRE
Industry heavyweights discuss hot topics such as investment, online marketing, recruitment and more.
BEER WRITERS BAR
Curated by some of the UK's favourite beer sommeliers, the Beer Writers Bar offers insight and opportunities to meet regional brewers from across the UK.
THE OLYMPIAN
This brand new PUB Garden is dedicated to making the most of the great British outdoors, hosting suppliers helping publicans to take their open-air offering up a notch.
THE BFBI PAVILLION
The perfect spot to catch up with industry peers, establish new relationships, and share ideas.
TASTE TABLE
Pick up some tips and tastings aimed at those looking for advice, training and inspiration around food & drink.
MARGIN MASTERCLASS
Take to the stage in front of an audience of publicans keen to discover must-have innovations, and present your services and products.
WHERE
Central Level 1, Olympia Exhibition Centre, Hammersmith Road, London, W14 8UX
Olympia is located in the centre of London, on Hammersmith Road, near High Street Kensington.
*The show is open to over 18s only.
Tags: back bar refrigeration, catering equipment supplies, catering equipment supplies uk, caterkwik on the road, commercial dishwashers, commercial icemakers, pub glasswashers, pub supplies, pub17, undercounter bottle cooler