Get ready for Summer with Mondial Elite PLUS Extended Offers!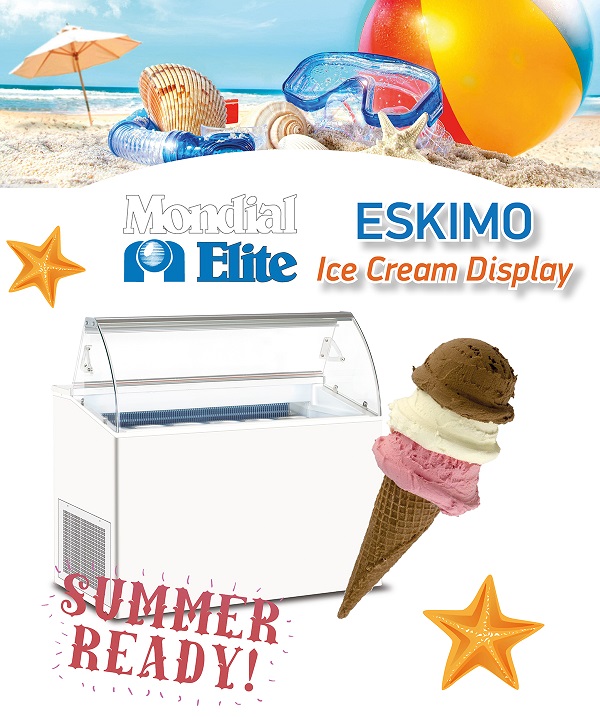 Get ready for Summer with Mondial Elite's Eskimo Ice Cream Display Range!
The Eskimo range can store up to 12* Napoli pans as well as displaying them, making the range effortlessly fit into a busy environment, where restocking quickly is a major benefit. Both models come with a FULL 12 months warranty, a digital controller with temperature display and insulating upper curved glass. These commercial ice cream display freezers are perfect for small to medium sized coffee shops, restaurants, cafes and even canteens.
SAVE 33% OFF RRP!!

Find more great savings like this in CaterKwik's annual Summer Special Offers, the current World Cup 2018 Special Offers, as well as our year-round Super Savings, you are guaranteed to find the best possible price.
CaterKwik have also extended special offers on brands such as Tefcold, Interlevin, Framec and Elstar.
Tags: commercial ice cream display, elstar, elstar refrigeration, eskimo ice cream display, fifa world cup 2018, framec, framec refrigeration, ice cream display freezer, ice cream display unit, interlevin, interlevin refrigeration, mondai elite ice cream display, mondial elite, napoli ice cream freezer, russia world cup, special offers, summer sale, summer specials, super saving special offers, tefcold, tefcold refrigeration, world cup 2018, world cup sale